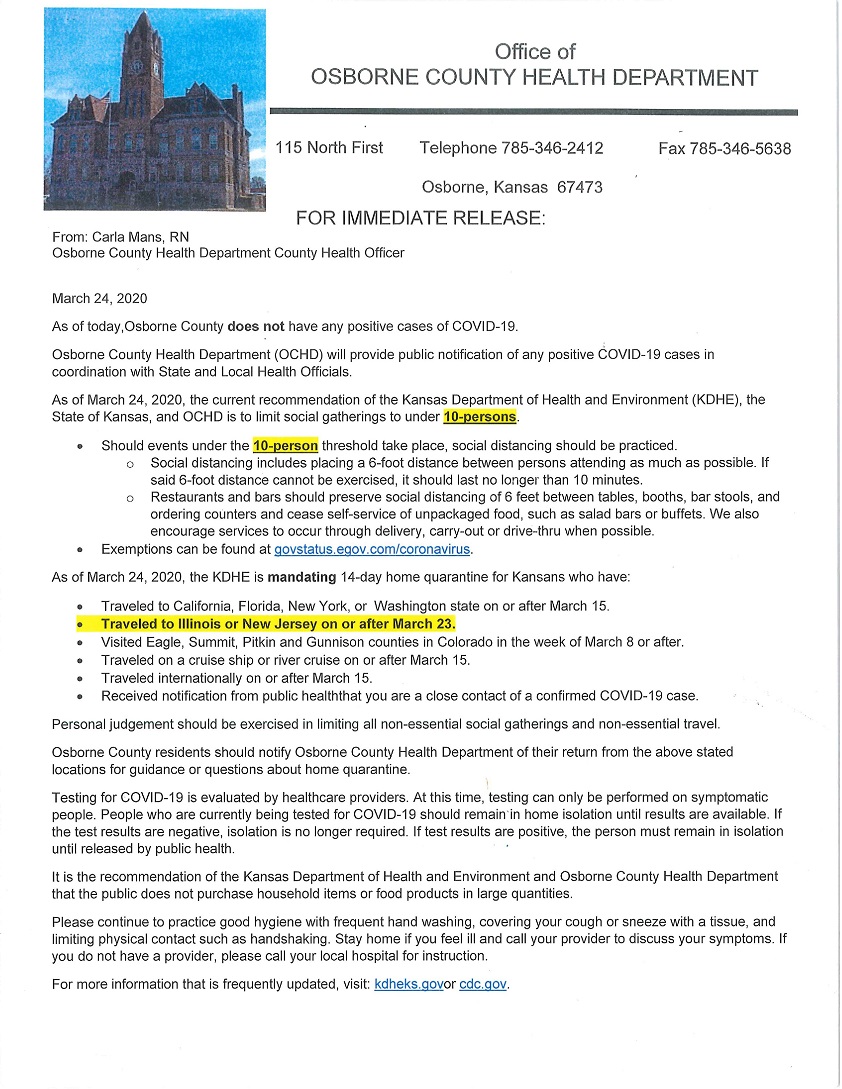 Osborne County Health Department
115 North First
Osborne, KS 67473
785-346-2412
Fax: 785-346-5638
ochd@ruraltel.net

Monday - Friday
8:30 a.m. - Noon; 1:00-5:00 p.m.
Health Nurse: Erin Kibbe
Office Personnel: Julia Parsons

The Osborne County Health Department has COVID-19 vaccine (All Brands) and booster vaccine (All Brands) available. Please call 785 346 2412 for a time to come get yours.
If you suspect you may have COVID-19 and are wanting tested, contact your doctor. We are not testing at the Osborne County Health Department.
The Osborne county Health Department does not discriminate on the basis of race, color, national origin, sex, age or handicap. If you feel that you have been discriminated against, you have a right to file a complaint with the Health Department.
General Information
Complete Community Health Services
Adult Services
Children's Services
Immunizations (Child)
Immunizations (Adult)
WIC (Nutrition program for Women, Infants & Children)
Public Health Services
Health Education
Environmental Consultations (Part of the North Central LEPP Program)
Kansas Department of Health & Environment
Adult Services
Children Services
Health Links
Public Health Services